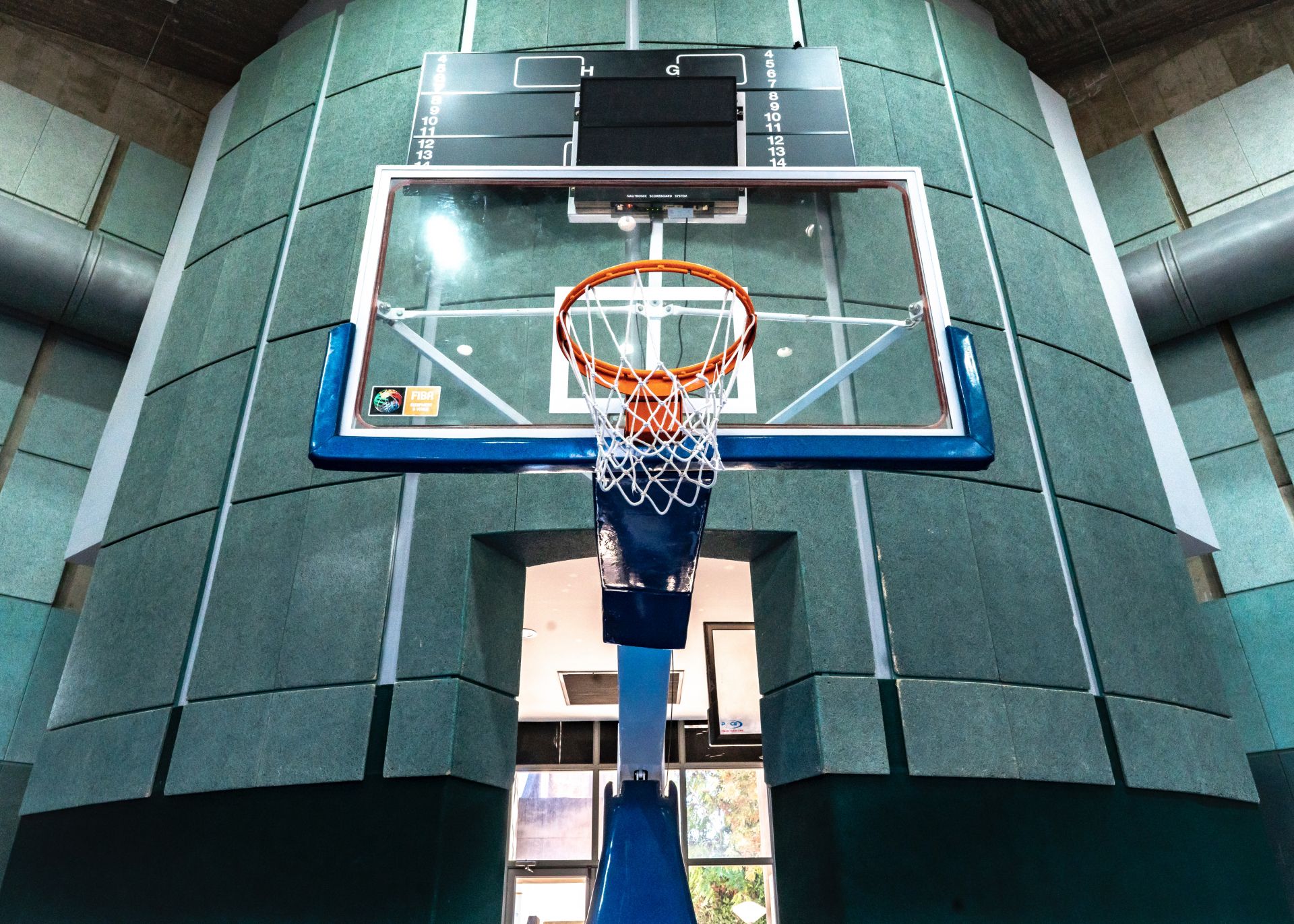 Basketball basket structures for sports halls
Back
Mobile basketball basket structures
Structures based on a sports hall floor, upholstered, equipped with a tempered glass or acrylic backboard in a metal frame 180 x 105 cm, backboard upholstery, a competition spring rim, a net. Mobile, on wheels, so that a sports hall can be used for other purposes after a basketball game. Structure projection (clearance from the structure to the edge of a backboard/rim) from 225 to 325 cm. Height adjustment is possible. A structure projection of 325 cm, certified by FIBA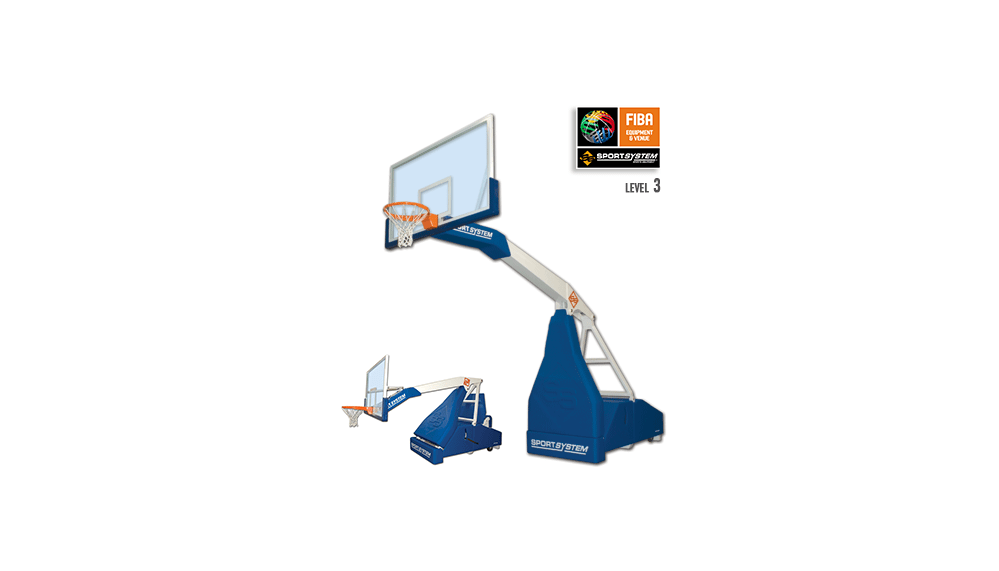 Basketball basket structures fixed at ceiling
Ceiling structures movable by an electromotor back and forth depending on the technical parameters of a sports facility. The set includes a tempered glass backboard in a metal frame and with protective upholstery, a competition rim and a net. Height adjustment is possible.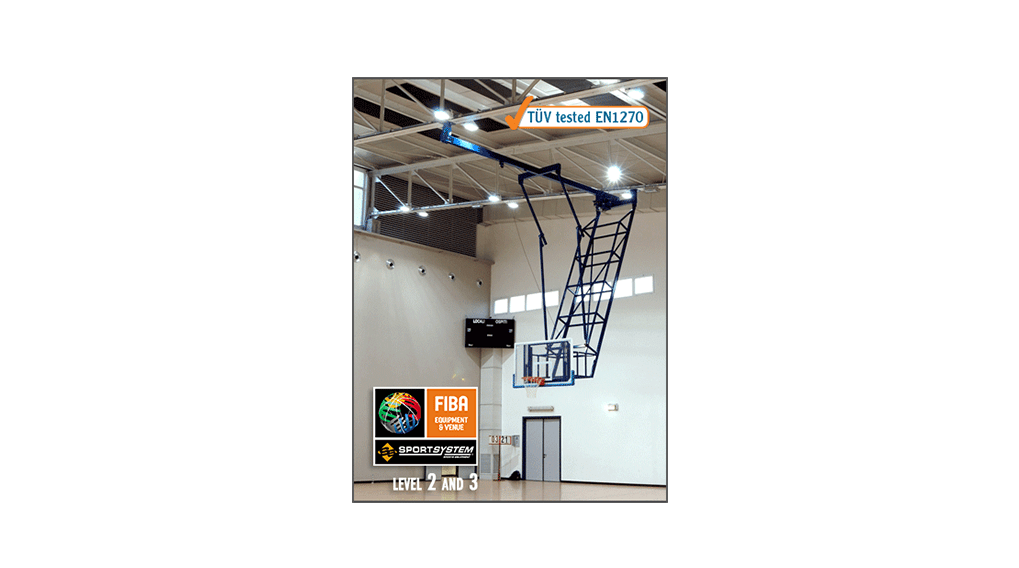 Basketball structures fixed on a wall
Wall structures, fixed or folded to a wall, a tempered glass or fibreglass backboard, size 180 x 105 cm, a competition spring rim or a Euro standard rim, a net. The size and cost of a structure depends on the dimensions of a sports hall and a client's requirements.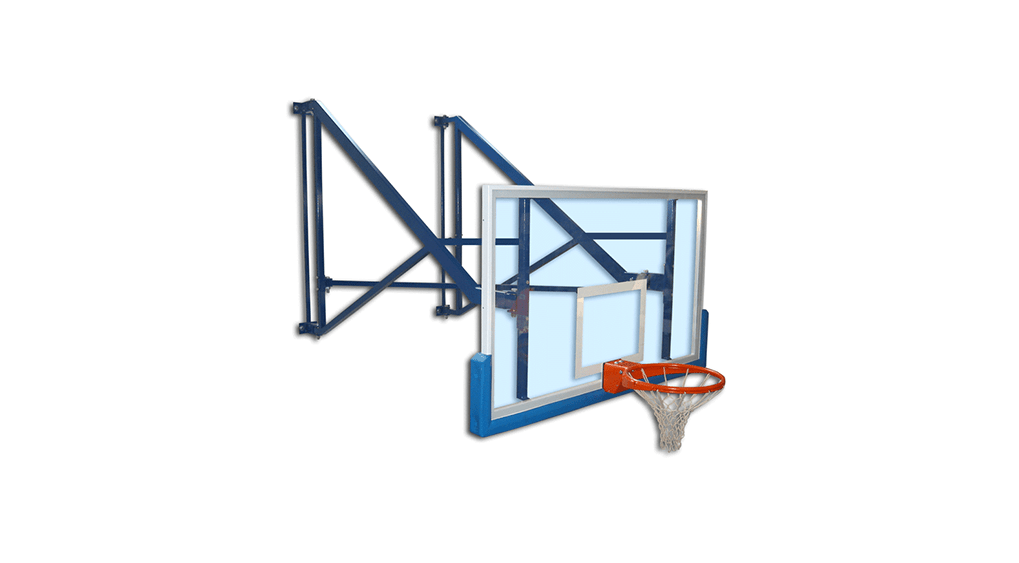 Basketball structure for training sessions. Side baskets.
Used for training shots or for games on training courts, equipped with a laminated 120 x 90 cm fibreglass backboard, a spring or standard rim, a net. Height can be adjusted for mini basketball 245 cm.